Live Glassmaking in the Museum's "Hot Shop"
Watch glass artists create a treasure in front of your eyes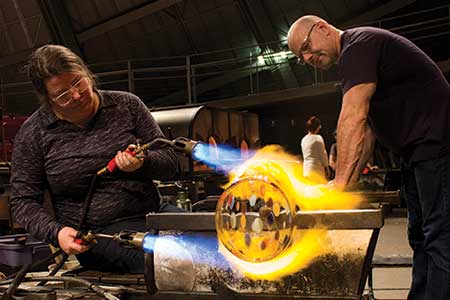 Witness contemporary glass works in the making as the Museum's Hot Shop Team demonstrate the fascinating process of creating art from molten glass. Live glass demonstrations will be ongoing over the course of the evening in a raked stadium seating environment. An emcee will explain the creative process step-by-step, giving you a better understanding of how the objects you see in the Museum were made.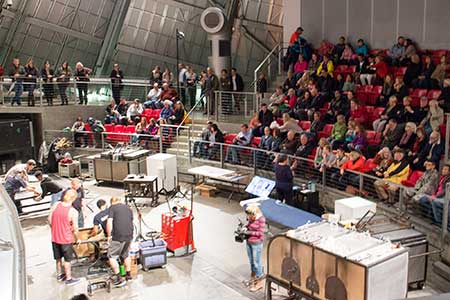 Housed in the building's signature "cone", the Hot Shop is the living, beating heart of the Museum of Glass. You'll watch this small group of practiced artists start with a design from a concept sketched in chalk on the concrete floor. Over the course of the evening the team will collaborate to create a one-of-a-kind glass piece.